The Bivy is a great platform to build on. If you want to add a couple of things to your conversion, we can do that!
Refrigerator (85L)
Heater
Driver-Side Swivel Seat
Butcher-Block Countertop
Body Flares
Additional Windows
Additional Solar

Sink
Faux Tongue & Groove Walls (As seen in pictures)
Floor Plan with Refrigerator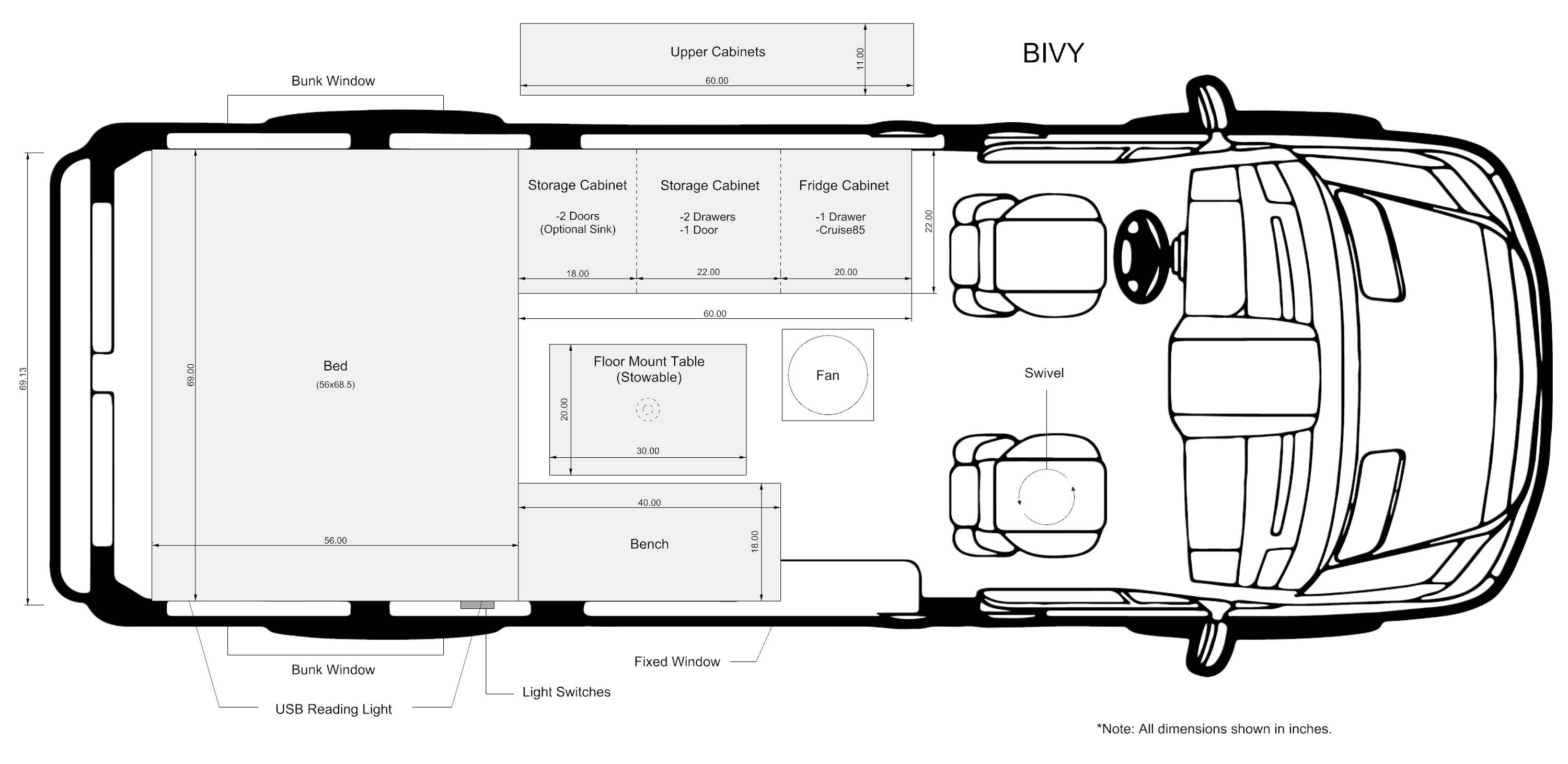 *Actual dimensions of build vary with chosen van*

Interactive 360-degree virtual image. You can look all around the van, or switch to VR mode and it's like you're in the van!