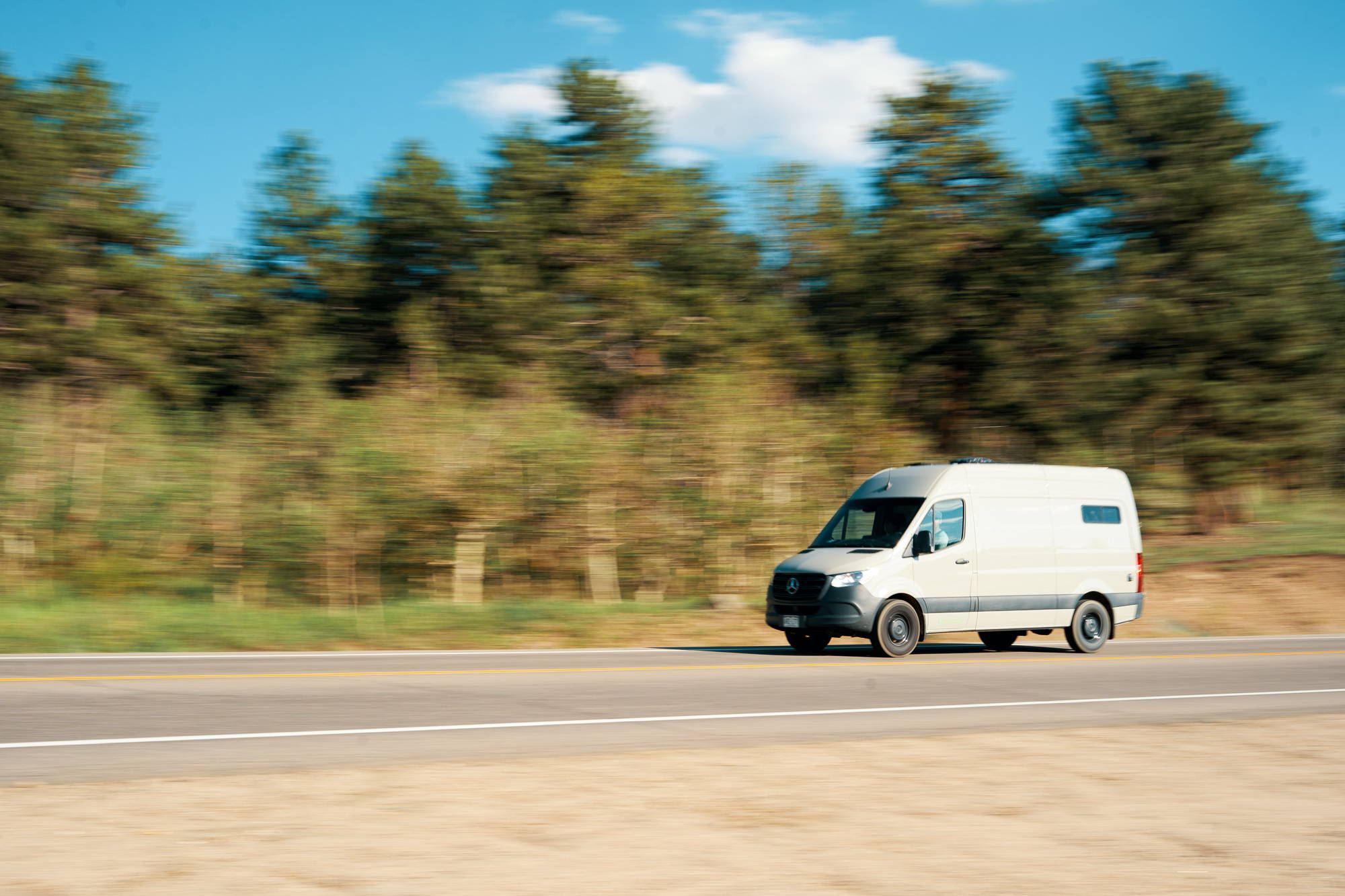 Mercedes Sprinter 144 Bivy Build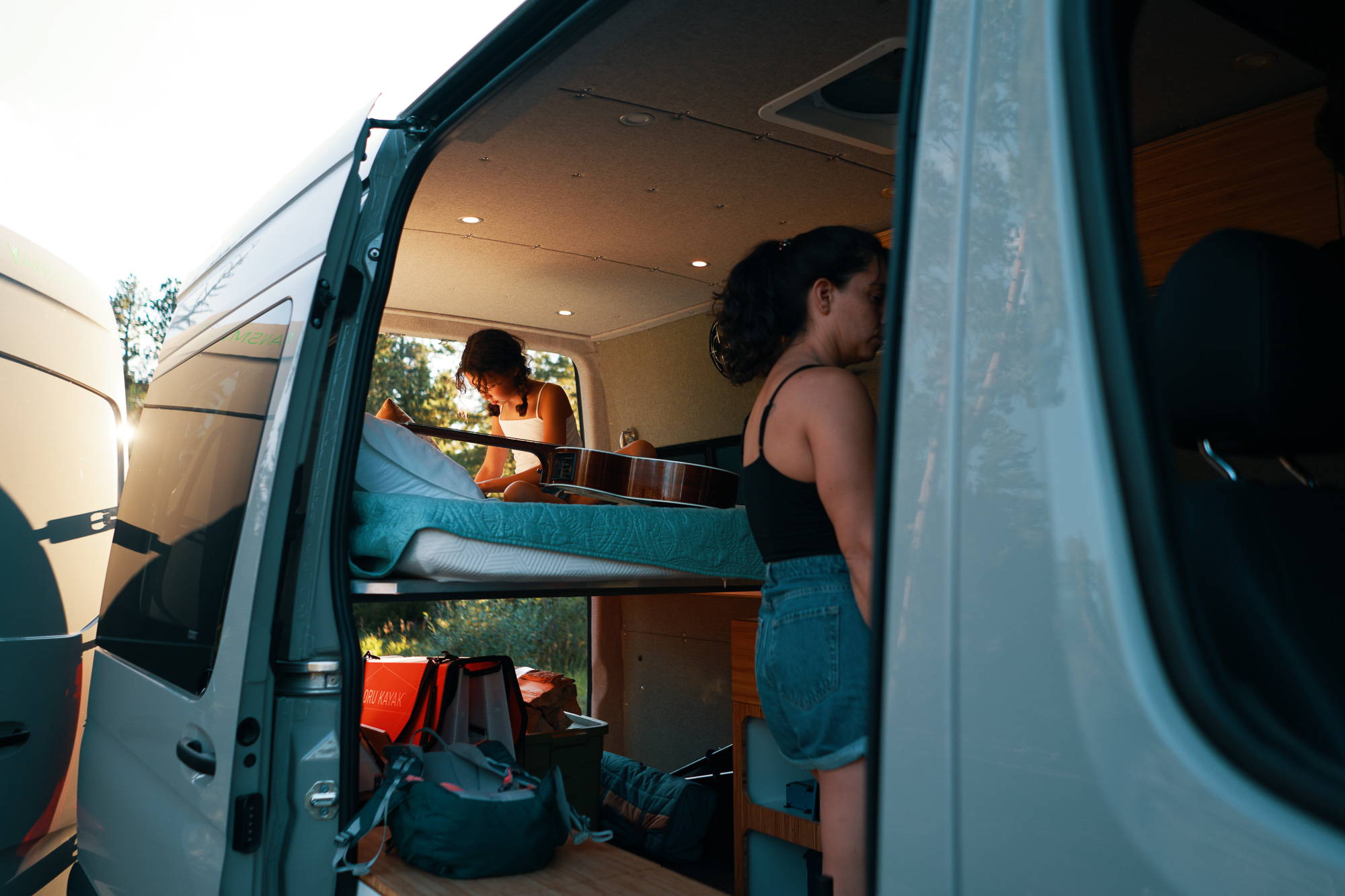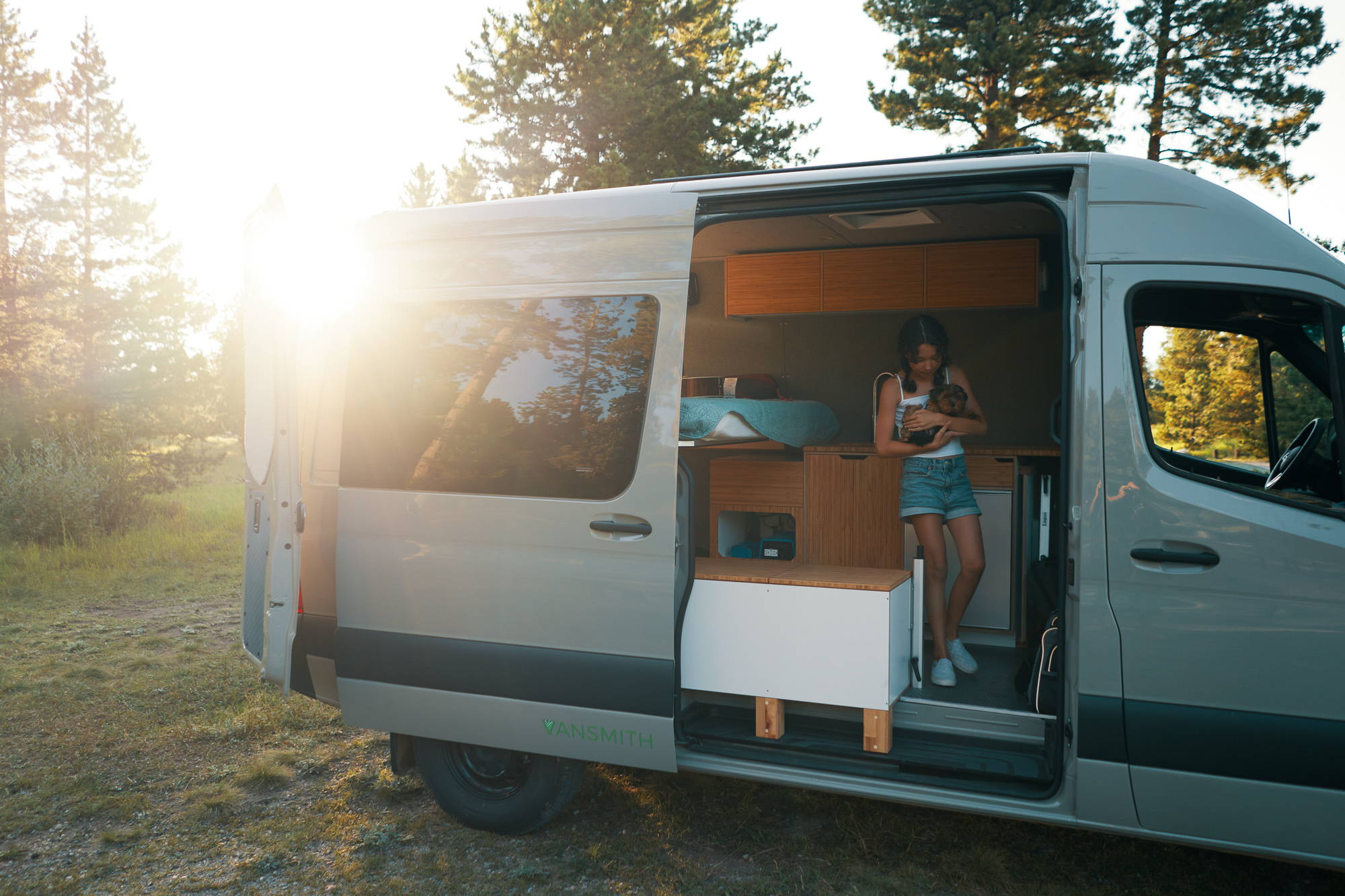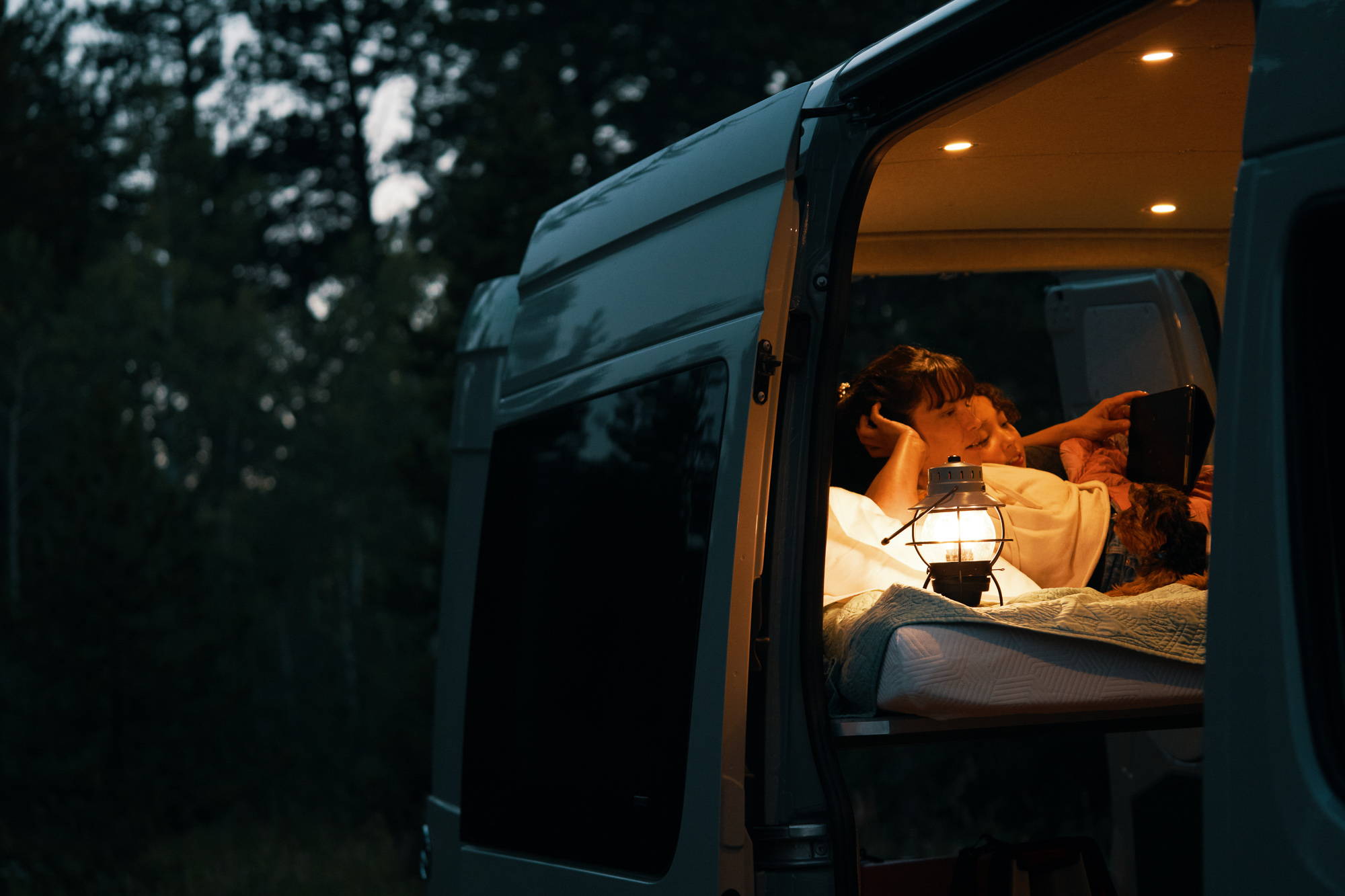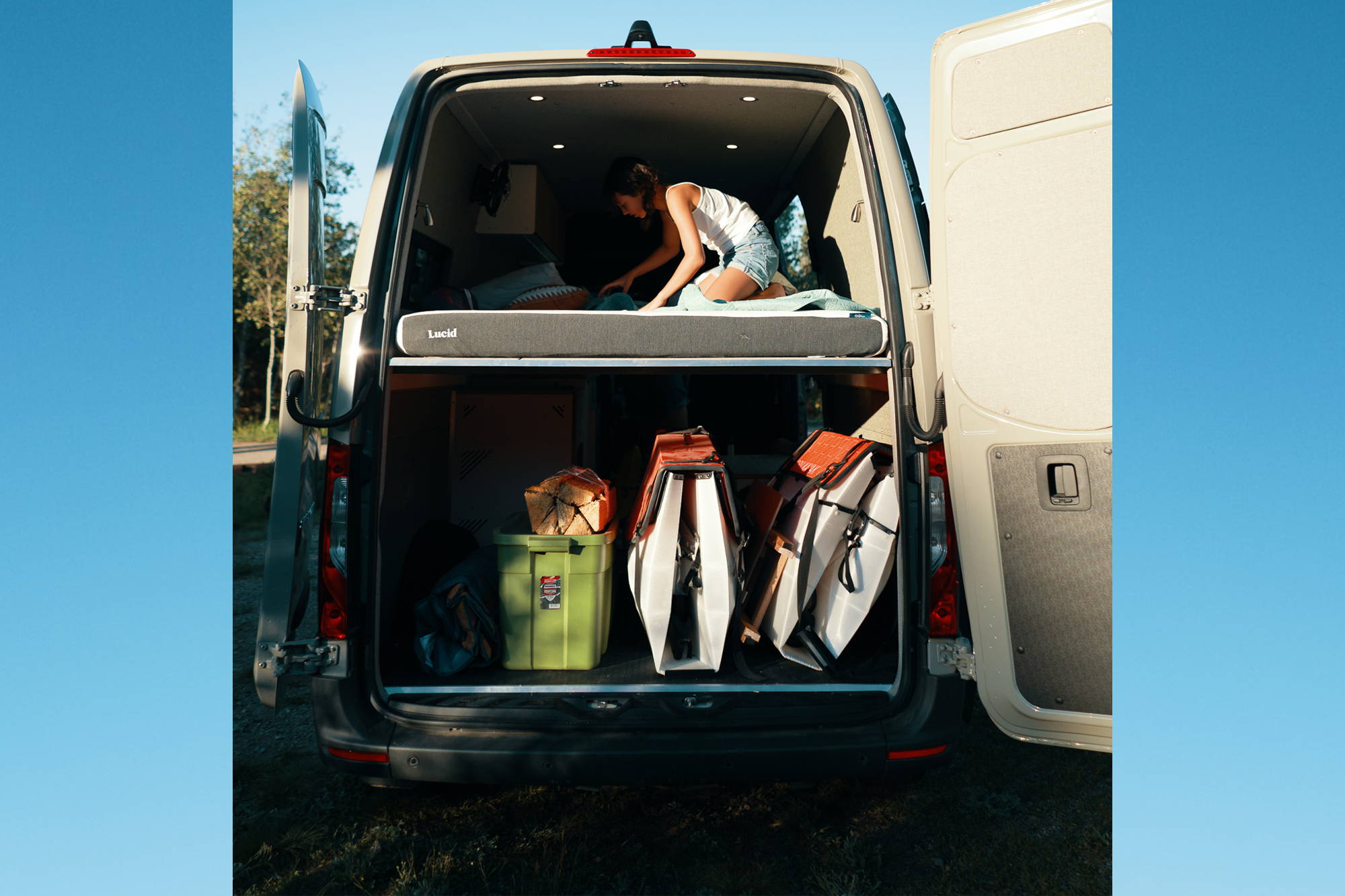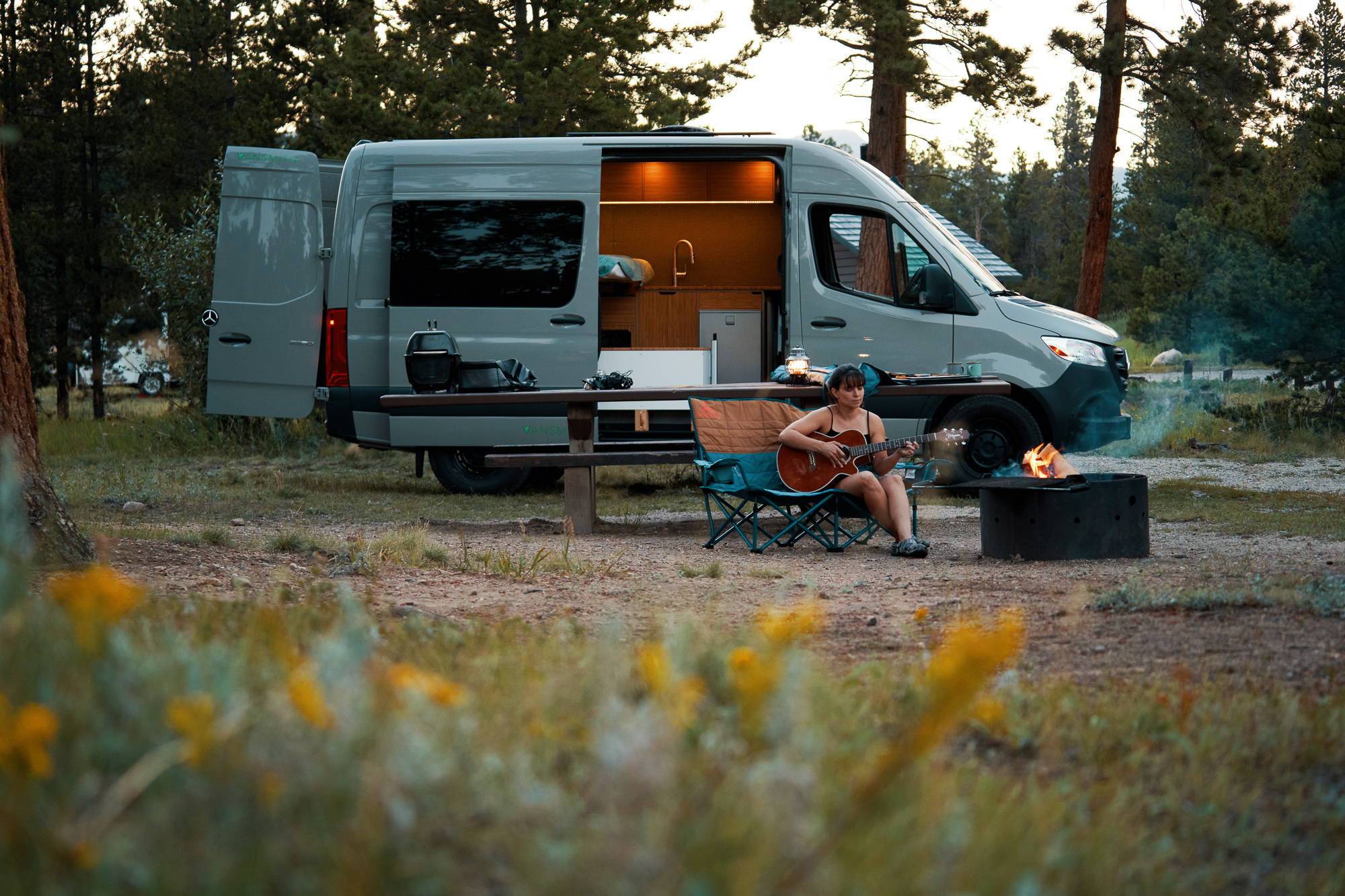 ASKING PRICE $105,000

SALE PRICE: $90,000
Meet "The Bivy" – a fully built out Sprinter van by The Vansmith that is perfect for two people! This Sprinter 144 2WD has a beautiful buildout by The Vansmith, a premium van conversion builder based in Boulder, Colorado. With this van, you'll notice the handcrafted cabinetry, ample overhead lighting, storage, full-galley, and so much more to make your home on wheels feel like home!
This rig includes a raised queen-sized bed, running water into the sink (5 gallon fresh/5 gallon gray), a large dorm-style refrigerator, ample in-cabinet storage space, front swivel seats, Maxxair roof vent fan, Webasto heater, a robust electrical system (240AH Lithium-Ion batteries with a 1000W inverter, all by Victron), 180Ws of solar, and a large galley space for hanging out! This build is based on The Vansmith layout (The Bivy).
Overall, this van will get you where to need to go, in-style, and in-luxury!
VAN FEATURES
Make: Mercedes Benz
Model: Sprinter 144" 2WD
Year: 2021
Color: Stone Grey
Upholstery Color: Black Leatherette
Mileage: about 4,000
Engine: 3-Liter, 6 Cylinder Turbo Charged
Fuel Type: Diesel
Drive: 2WD
Van Features:
Swivel Seat Package
Comfort Package (Comfort overhead control panel (Lumbar support, co-driver's seat; Lumbar support, driver's seat; Comfort head restraint, driver; Comfort head restraint, co-driver)
Driver Convenience Package 9 (12 V power outlet, driver seat base, Hinged lid for storage compartment, Hinged Lid for Storage Compartments left and right, Attention Assist)
Premium Package (MBUX Multimedia System with 7'' touchscreen; Wet Wiper System; Active Lane Keeping Assist; Instrument cluster with color display)
Suspension Seating Package (Driver suspension seat, comfort version; Passenger suspension seat, comfort version; Driver's seat frame, low; Passenger seat frame, low)
VIN: W1W4EBHY8MT056446
CONVERSION FEATURES
EXTERIOR MODS:
Slider Door Window - Fixed
Bunk Window - Half-Slider
INTERIOR DESIGN:
Walls - Wrapped in Byrne Fabric (Eucalyptus)
Floors - Lonseal Coindot (Sonic Grey)
Ceiling - Wrapped in Byrne Fabric (Eucalyptus)
Trim Pieces - Wrapped in Byrne Fabric (Silver Grey)
Insulation - Havelock Wool
Countertop - Bamboo
CABINETS:
Cabinets are all Baltic Birch Plywood and heat pressed with Formica (Bamboo Cabinet Faces with Dover White Formica Body)
(1) 60" Upper Cabinet
(1) 60" Galley with running water and Isotherm Cruise 85 Elegance Refrigerator
(1) Slider Door Bench with Dometic Series 976 Toilet (never been used)
ELECTRICAL:
Ceiling Lights - (8) LED Dimmable Ceiling Lights
Under Cabinet Light - LED Dimmable Lighting Strip
Reading Lights - (2) LED Dimmable Reading Lights (in bed) with USB Port
House Electrical - 240AH lithium Batteries with 12000W Inverter by Victron
Solar - (2) 90W Zamp Obsidian Series Solar Panels
Heater - Webasto STC2000 Diesel Heater
Roof Fan - Maxxair 7500K Deluxe with the Smoke Black Lid and remote
Switch Panel (Passenger's Side) - Ceiling light switches and USB Port
Ship-To-Shore (30A) - For off-shore charging
WATER/REFRIGERATOR:
Sink - 13" x 15" Sink Insert by Ruvati
Faucet
Refrigerator - Isotherm Cruise 85 Elegance
BED PLATFORM:
N/S Bed Orientation
Queen Sized Mattress Included
SAFETY:
Fire Extinguisher and Smoke/CO2 Alarm
choosing a selection results in a full page refresh