By selecting a standard layout you are getting the most bang for you buck!
You are able to customize colors, cabinetry, and more, and these are our most popular floor plans and feature sets!
~ PRICES BASED ON SPRINTER 144 ADD APPROXIMATELY $5000 FOR LARGER VANS ~

~ A quick guide to starting the van life ~

First things, first let's figure out which van will be the foundation. If you need help finding a van, we can help!
Where Are You Going To Go?
We will work closely with you to make sure the van is outfitted for your lifestyle.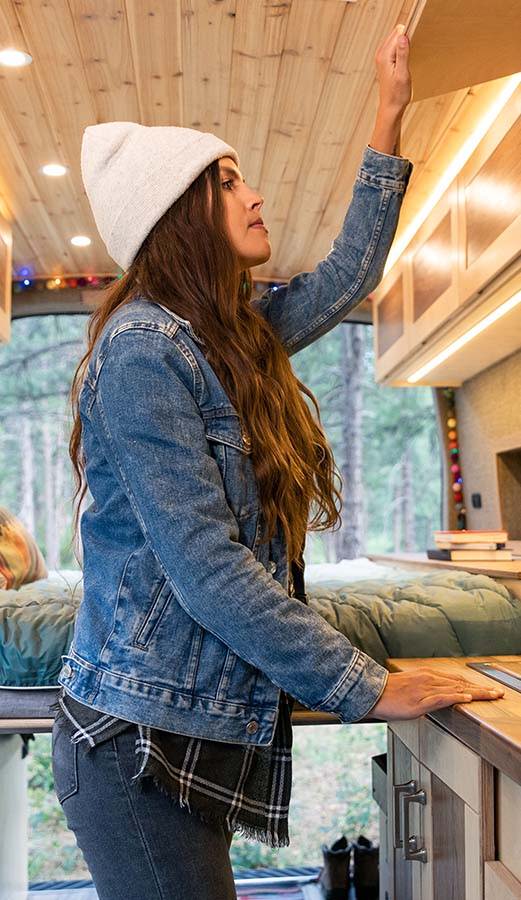 Once you have identified your budget for build and rig, we can start working towards the perfect solution.
By selecting one of our standard builds you will save time. By building on one of these amazing foundation we can get you rolling ASAP!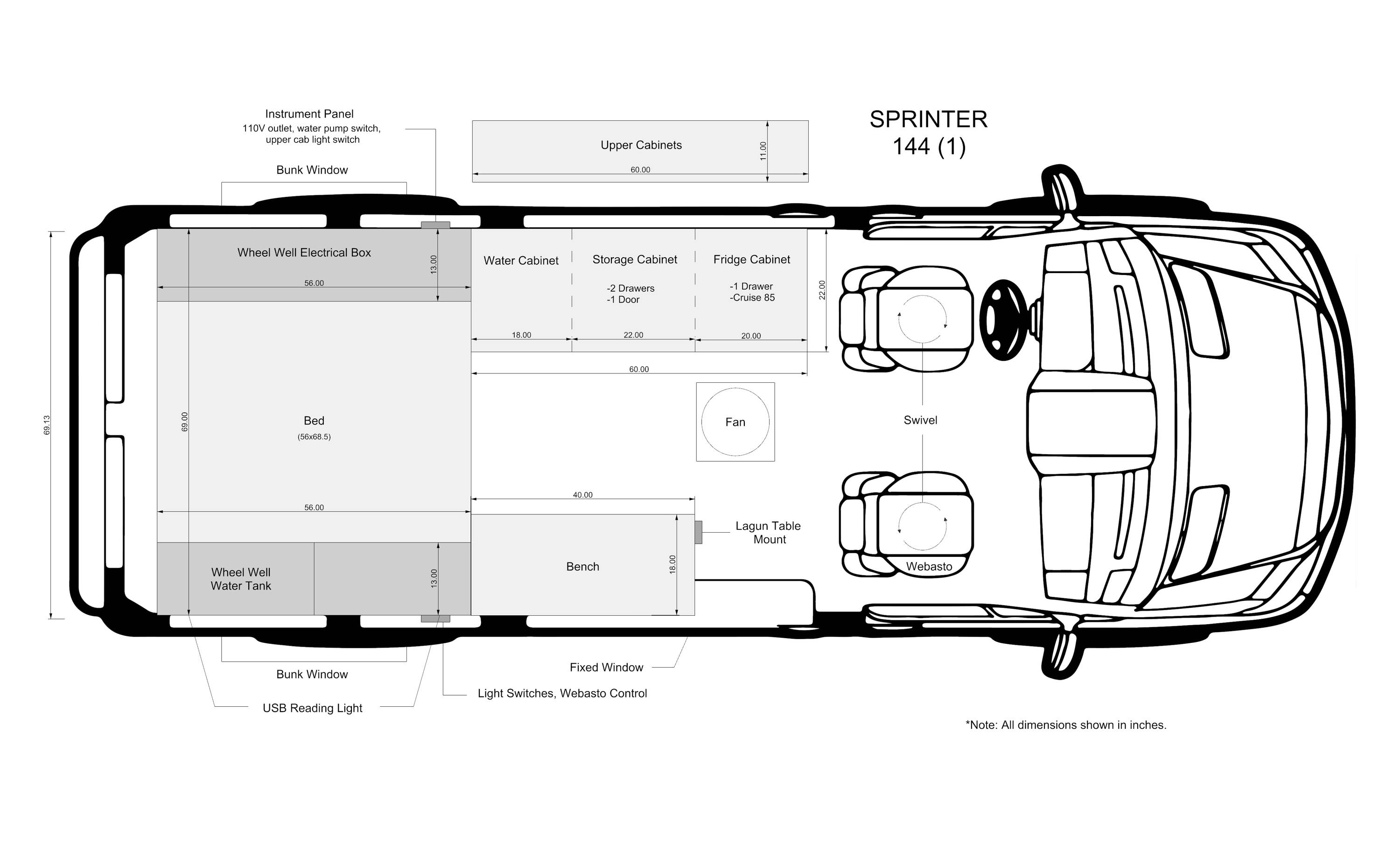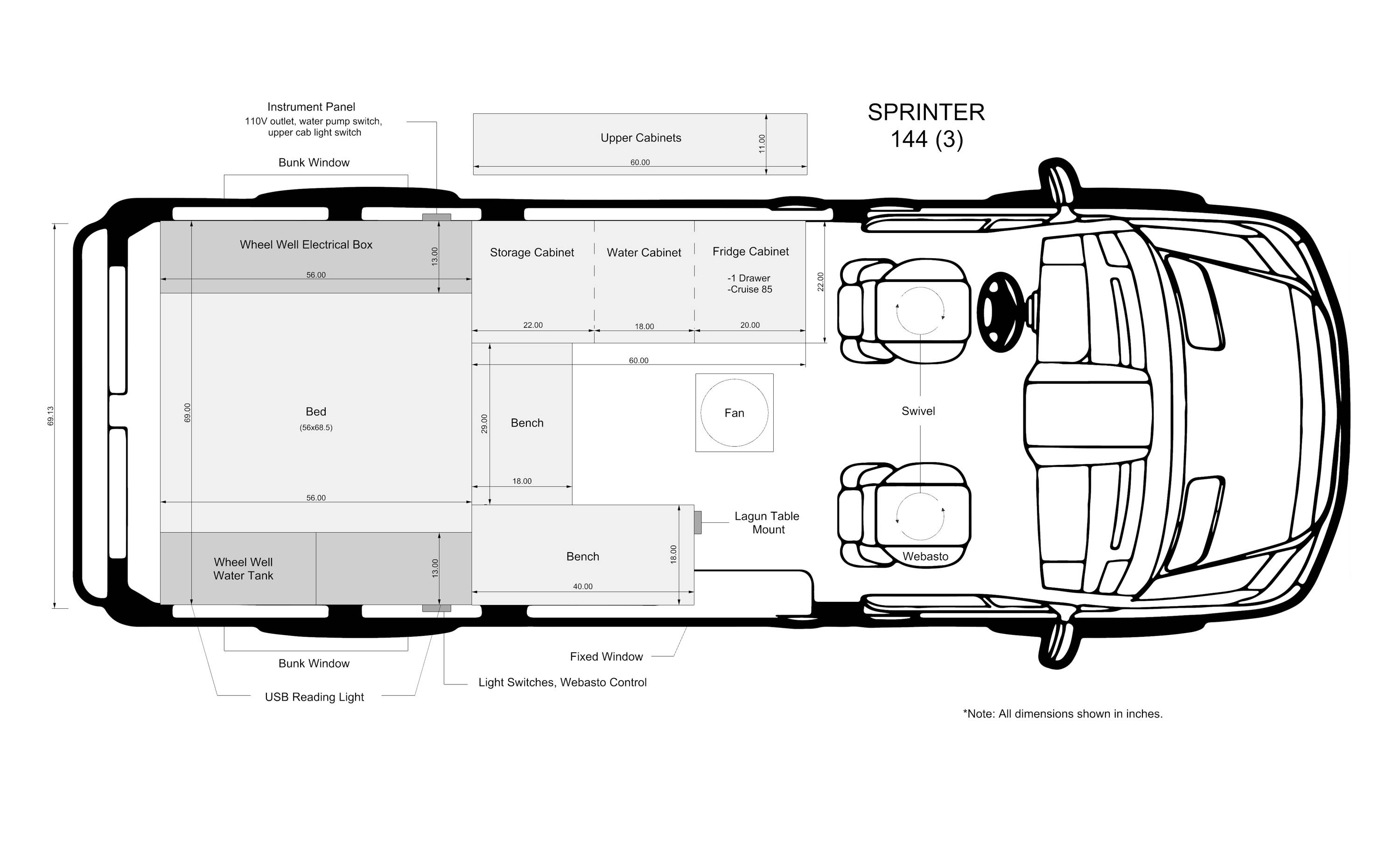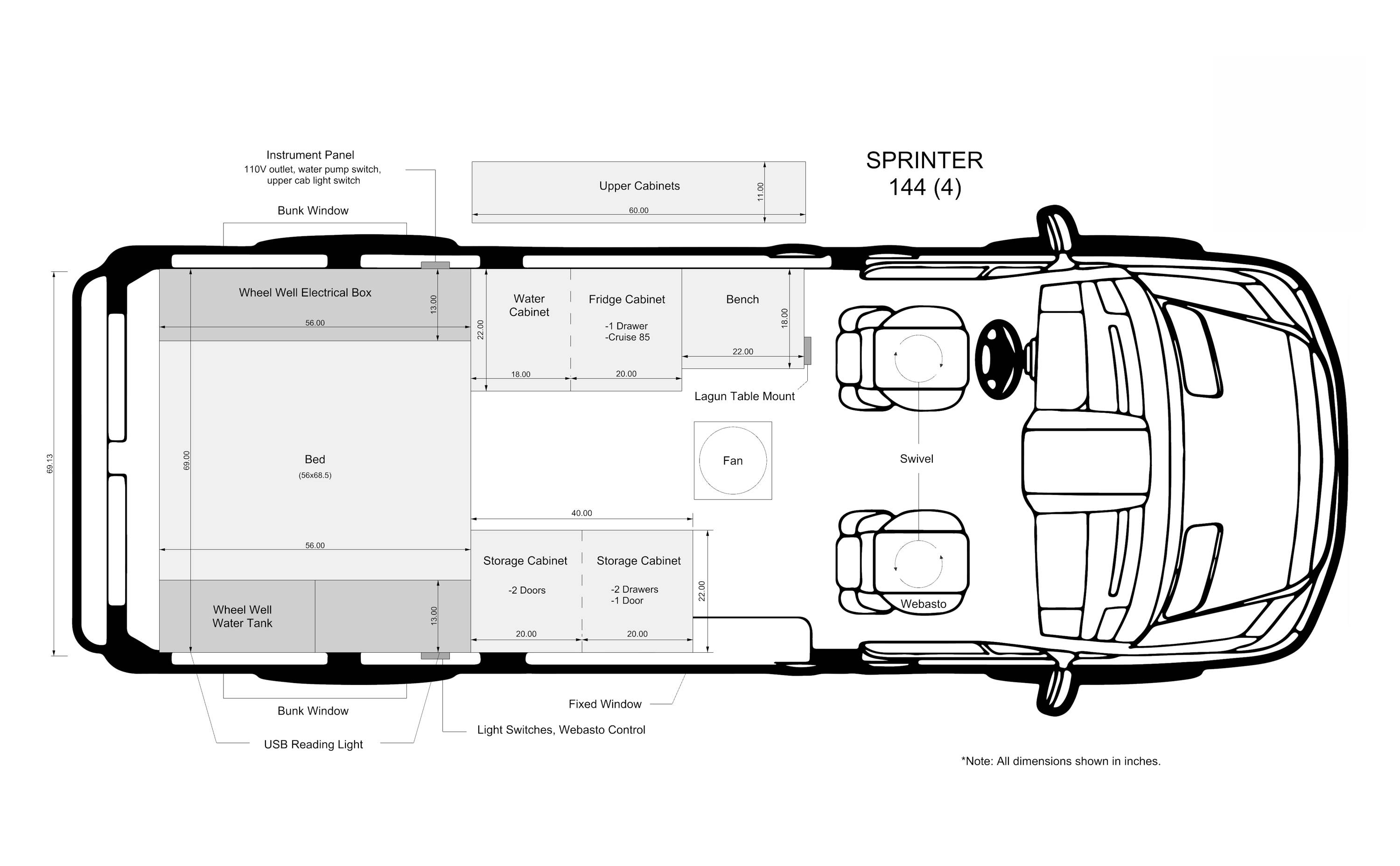 ~ Some Images To Stoke The Fire ~