By selecting a standard layout you are getting the most bang for you buck!
You are able to customize colors, cabinetry, and more, and these are our most popular floor plans and feature sets!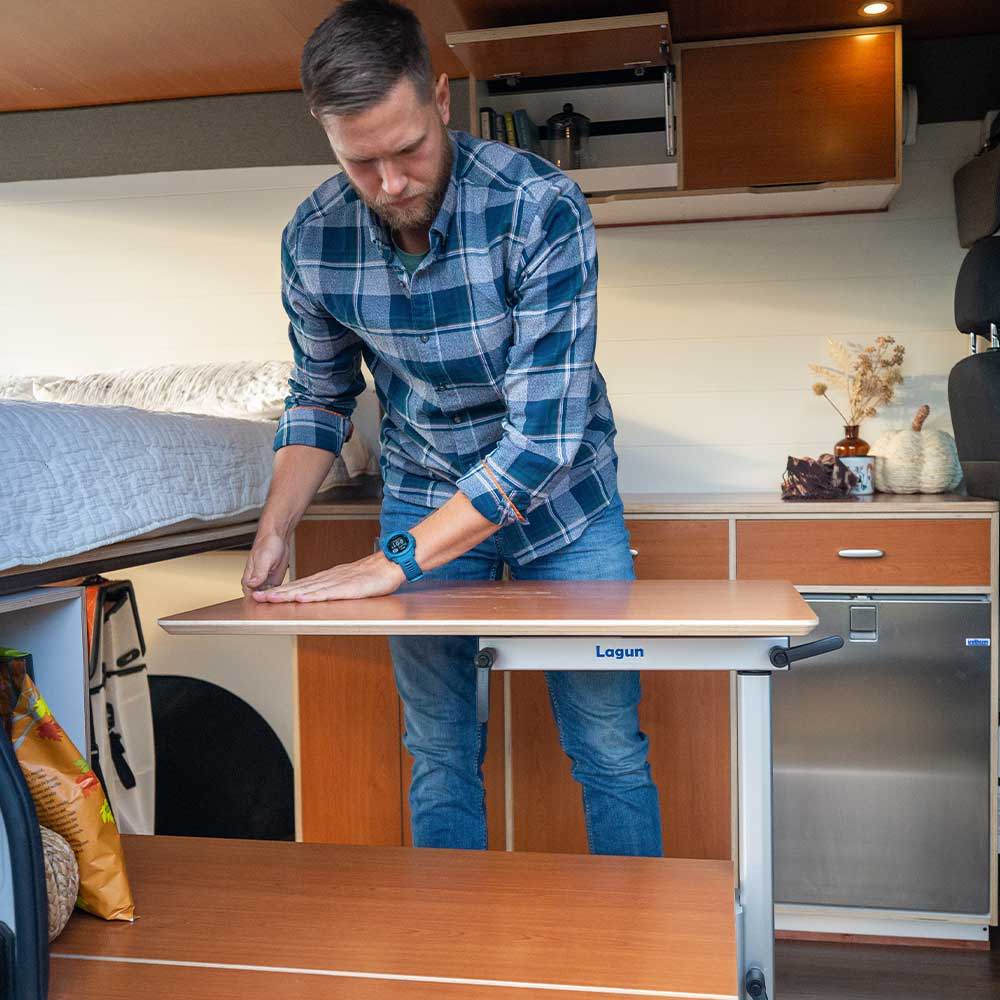 STARTING AT: $30K
(Standard Build Sprinter 144/Promaster 136)
For those looking to live the life on a budget, this build makes an incredible foundation for life on the road. You can grow into this van, build off of her, but she is great place to start for many people looking to hit the road.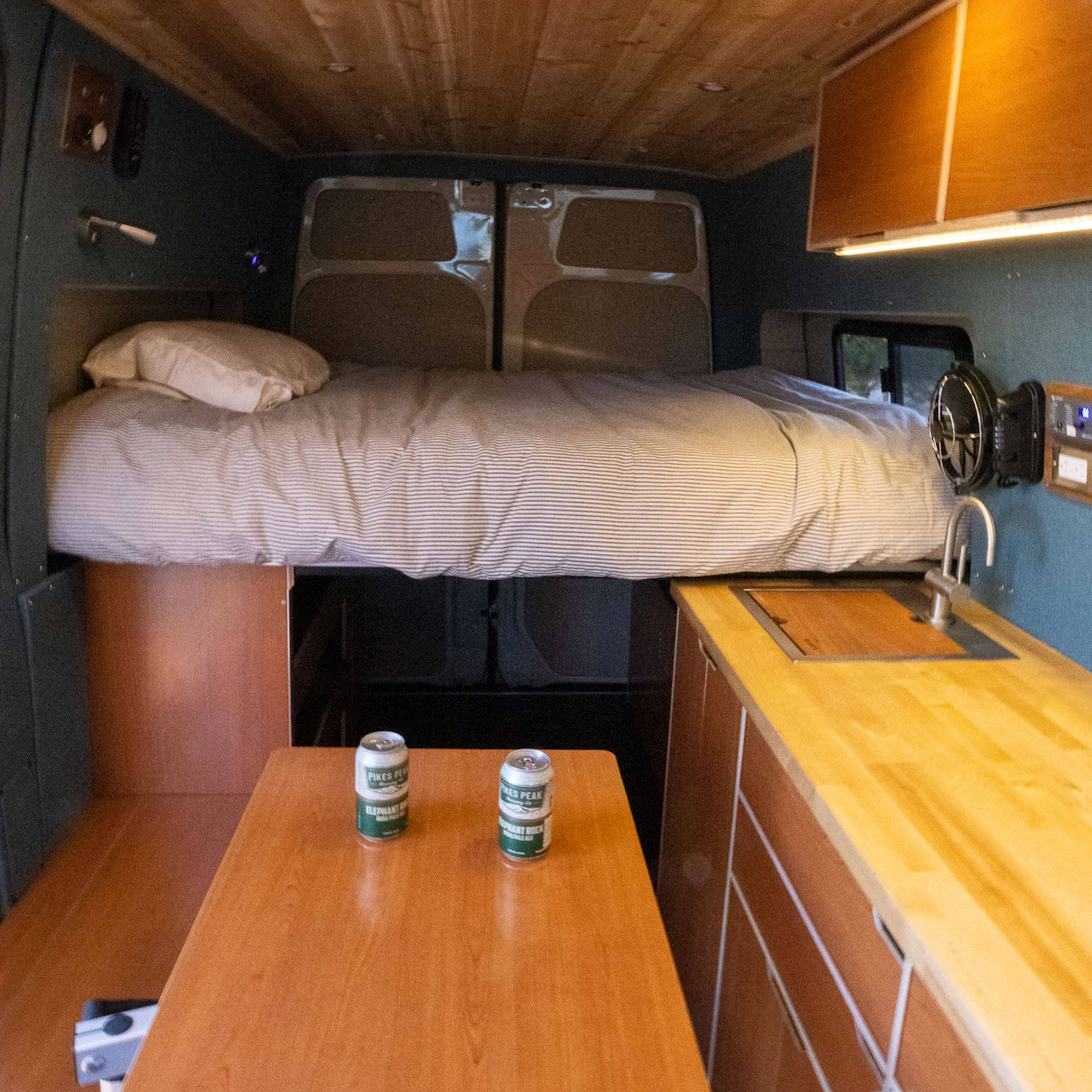 STARTING AT: $57K
(Standard Build Sprinter 144)
This is by far our most popular layout. You will find this parked at campsites and trailheads all over the country. If you are biking or climbing (or any activity), this is the rig for you!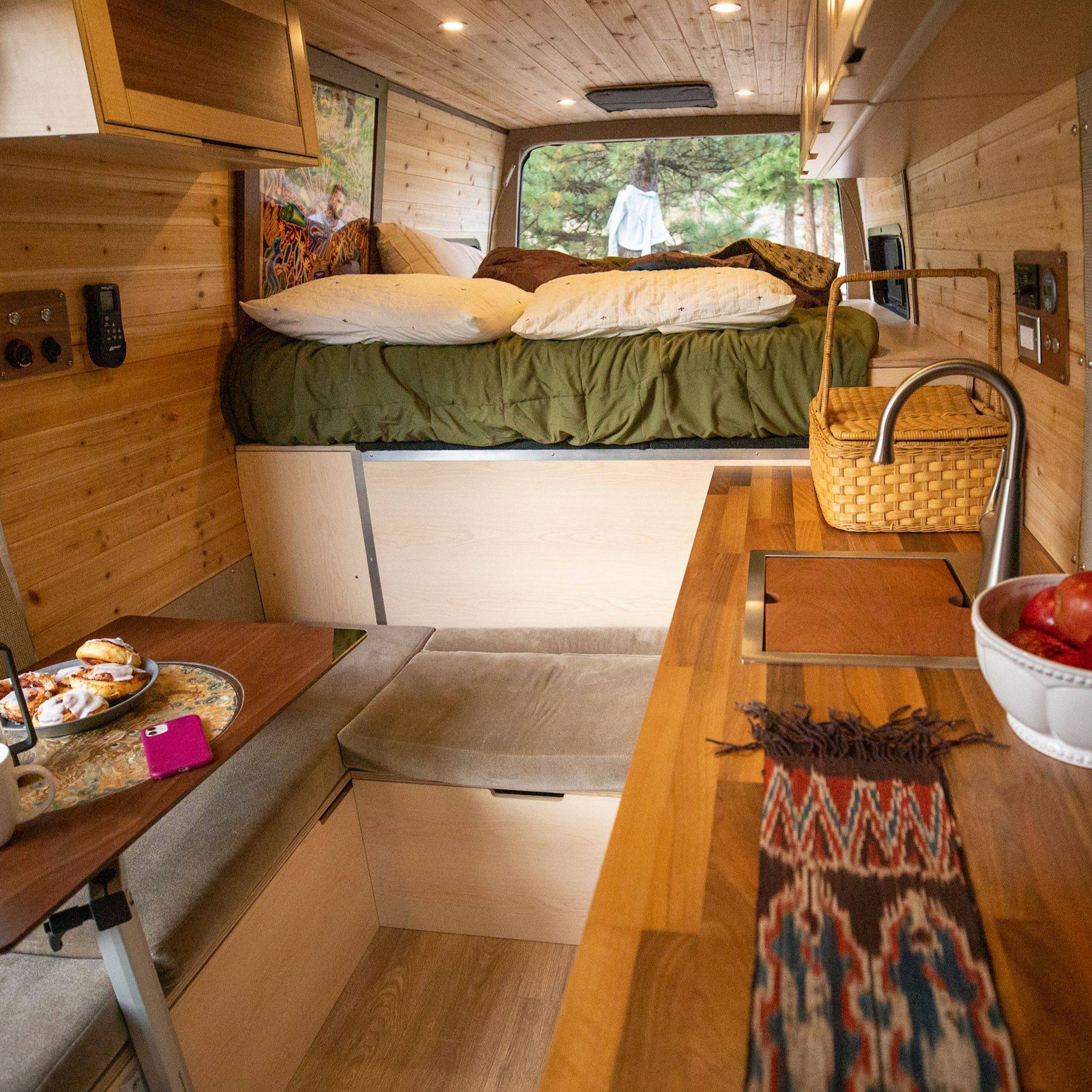 CUSTOM: PRICING DEPENDENT ON BUILD
We know this isn't a standard build but hey, standard isn't always for everyone. If you plan to be on the road for a month or two, this rig is set up to be more than just comfortable. It comes with everything you need or may want, from showers to extra beds and seats. All designed to your specifications.

~ A quick guide to starting the van life ~

First things, first let's figure out which van will be the foundation. If you need help finding a van, we can help!
We always recommend the Mercedes Sprinter!
Where Are You Going To Go?
We will work closely with you to make sure the van is outfitted for your lifestyle. A build for a weekend trip is different than a build for a van dweller.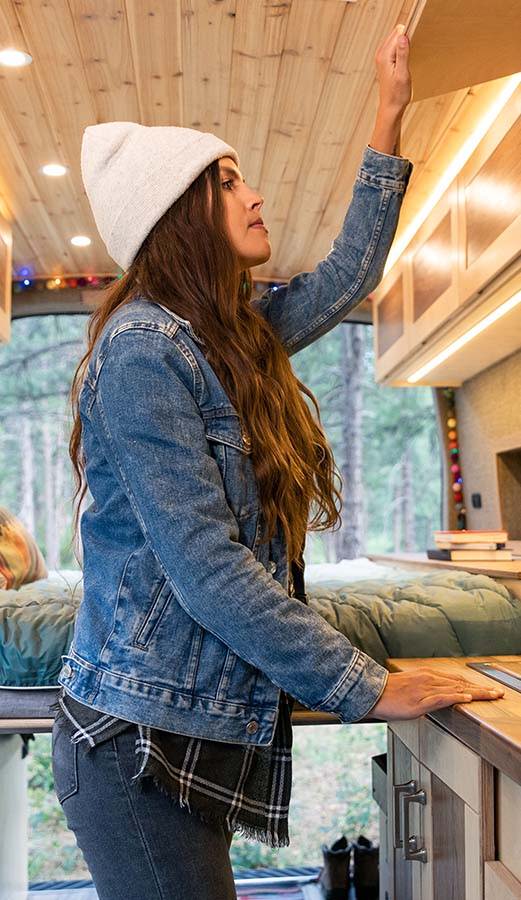 Once you have identified your budget for build and rig, we can start working towards the perfect solution.
We don't include the van in our pricing- We ask you to procure your vehicle.

By selecting one of our standard builds you will save time. By building on one of these amazing foundation we can get you rolling ASAP!
~ Some Images To Stoke The Fire ~