A More Sustainable Conversion Van
With The Green Package, you can rest assured that your camper van is reducing its impact on the environment. Our eco van conversion uses sustainable products in lieu of our standard build materials, without sacrificing style or strength. It even includes the purchase of CO2 offsets to minimize the carbon footprint of your van.
The Green Package is available with any of our builds, whether you're looking for a sustainable Sprinter conversion or an environmentally friendly ProMaster conversion.
There is nothing like wool fiber. Nature's R&D department goes back some 10,000 years. Wool fiber has evolved to protect sheep from the elements, from the hot and cold to the damp and dry. The same goes for you when wool is used as insulation for your eco-friendly camper van.
Sustainable and all-natural Havelock Wool inherently manages moisture against 65% relative humidity and absorbs harmful chemicals such as formaldehyde, sulfur dioxide and nitrogen oxides. It also crushes road noise and can be reused or composted (to grow award-winning heirloom tomatoes) should you choose to move into a new rig.
Beetle Kill Blue Pine Ceilings
Beetle kill blue pine is the result of blue stain fungus that spreads from bark beetles to whitebark pine trees. The blue stain pine fungus works symbiotically with the beetles by turning wood into nutrients. Healthy trees would usually expel the beetles by producing resin, but cycles of warm weather have weakened many trees and prevented them from producing enough of their defensive resin.
A byproduct of the damage done by this hungry duo is a strong and beautiful piece of blue pine lumber that is streaked with a natural blue-grey stain. The beetles do not weaken or contaminate the wood, and the fungi are actually burnt away during the kiln drying process. An affordable, eco-friendly blue stain pine is left behind to adorn the ceiling of your conversion van.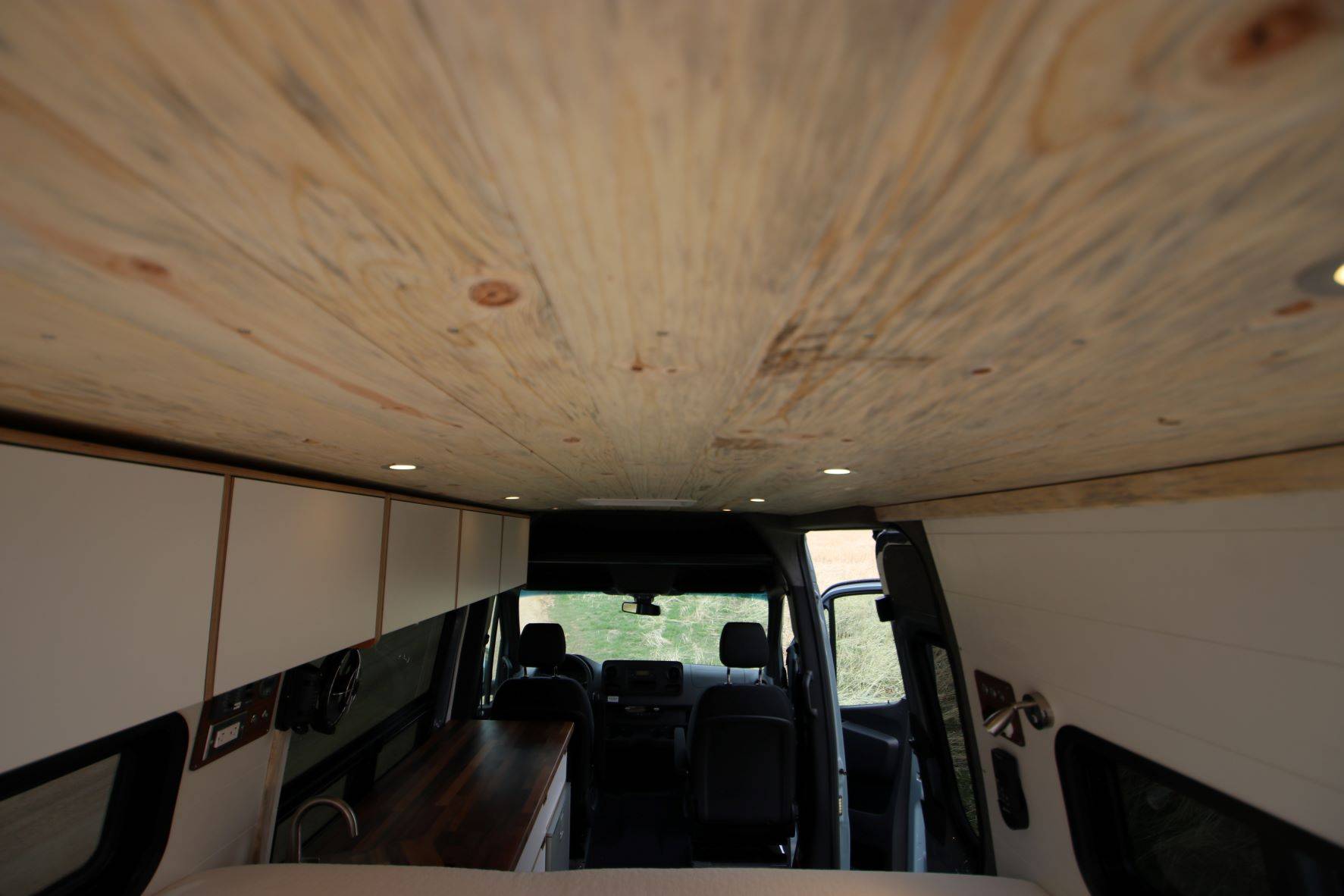 Carbon Offsets via TerraPass
Want to drive to our country's parks with less guilt about the gas involved? Now you can, by offsetting your van's carbon footprint. Driving 20,000 miles per year equals a carbon footprint of around 15,552 lbs of CO2e. With The Vansmith and TerraPass, you can offset that driving – an equivalent of planting 181 urban trees.
Our Green Package van conversions offset 20,000 miles worth of the gasoline you burn each year for 5 years. Start small. Be conscious of the impact your actions have on the environment and figure out what you can do to lessen the blow. Calculate, conserve and offset.
Bamboo is an extremely sustainable plant and doesn't typically need fertilizer, pesticides or irrigation for growth. And fear not, bamboo still performs just as well, if not better, than our typical countertop materials. Bamboo is durable, solid and easy to refinish, making it perfect for our environmentally friendly camper conversions.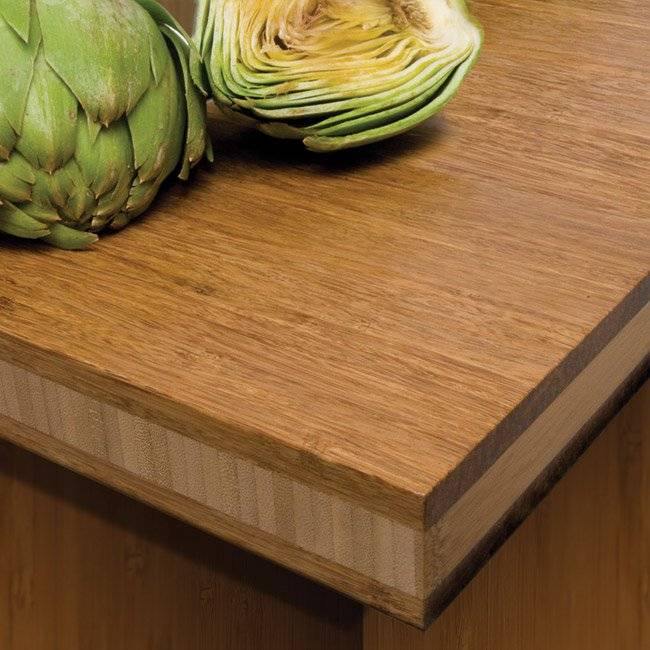 "TO TRAVEL IS WORTH ANY COST OR SACRIFICE"
Whether or not you choose the Green Package, you can be confident that we prioritize sustainability whenever we can in all of our van conversions.
Low-VOC Glues and Adhesives
You are going to spend a lot of time in your van (at least we hope so). We don't want you to be constantly breathing in harsh chemicals, so we use healthier, low-VOC (volatile organic compounds) adhesives where applicable.
Environmentally Friendly Fabric
All of our van conversions use fabric in some way, whether it's for wrapped walls or our trims. We use an environmentally friendly fabric made from Marquésa Lana polyolefin. This fabric is manufactured in a way that not only prevents damage to the environment, but actually reduces the carbon footprint by employing waste products from gasoline manufacturing. It is a byproduct of post-industrial waste and its manufacture produces no waste product.
Additionally, Marquésa Lana polyolefin is a low-temperature product, so it requires less energy to produce than other types of yarn. The material's built-in resistance to staining and wear eliminates the need for aftermarket, stain-resistant finishes. It is recyclable and has high heat production upon incineration, and its lifecycle uniquely incorporates conservation methods from inception to disposal.
When finishing our countertops and cabinets, we use all-natural Osmo oil. Osmo offers an environmentally friendly alternative to standard wood finishing. The products are based on rapidly renewable, natural vegetable oils that penetrate deeply into the wood, keeping it elastic and healthy, while preventing it from drying and becoming brittle. They are also low VOC and solvent free.

We try our hardest to source our products from local suppliers.
Construction projects can often be wasteful. Not here at The Vansmith. When designing our cabinets, we nest items as efficiently as possible to reduce scrap material where possible.
You may recognize this eco Sprinter van conversion from an Omaze campaign to raise money to support renowned rock climber Alex Honnold's nonprofit, The Honnold Foundation.
choosing a selection results in a full page refresh